Veneers – Rockville, MD
Get the Smile of Your Dreams in No Time
Long ago, veneers were something only the rich and famous could afford. These days, that is not the case at all! This smile-enhancing cosmetic service is available to anyone looking to eliminate dental imperfections and transform their pearly whites. At Rockville Family Dentistry, Dr. Modarres can give you the look you've always dreamed of with high-quality and custom-made veneers. To learn more, continue reading or give our office a call today!
What are Dental Veneers?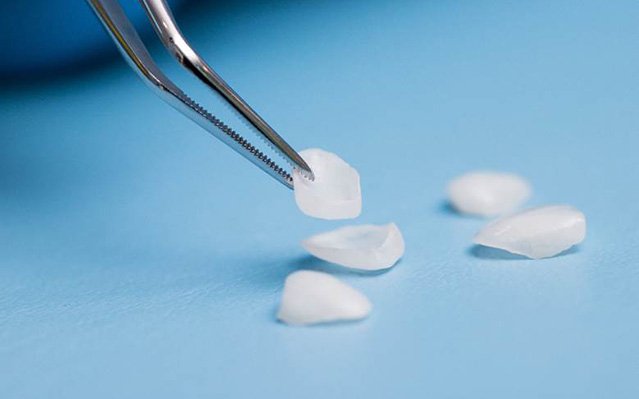 The ultra-thin sheaths of dental-grade porcelain are attached to the front-facing portions of the teeth. Once in place, veneers can mask almost any dental imperfection! They're able to correct a wide range of issues including staining, discoloration, chips, cracks, gaps, and misalignment. Porcelain is also a stain-resistant material, which means your new smile will stay bright for years to come. With proper maintenance, you can expect your results to last well over 15 years.
The Process of Getting Veneers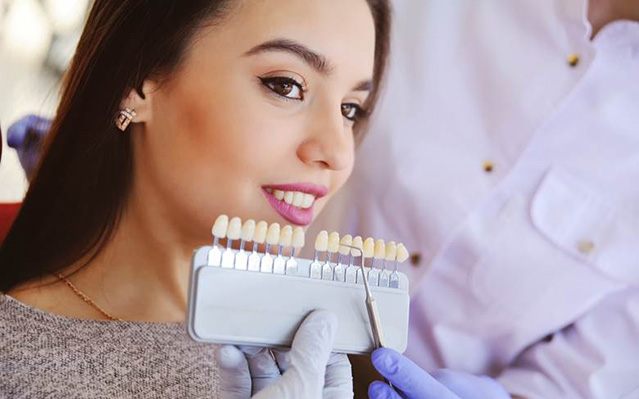 Getting veneers in Rockville is a multi-step process that happens over the course of a few appointments. The first step on your journey toward your new smile is a consultation with Dr. Modarres. During your visit, he'll assess your oral health and inquire about your goals to determine whether or not this service is right for you.
After your consultation, you'll be scheduled for the first phase of treatment. Dr. Modarres will clean your teeth and remove a thin layer of enamel to ensure the veneers fit properly. Then, digital impressions are taken and sent to a dental laboratory so they can craft each shell to meet your exact needs. It may take a couple of weeks for the dental lab to ensure the veneers are the right size, shape, and color.
Once your veneers are finished, you'll return to the office to have them permanently cemented into place. While this step may require a bit of time and patience, the end result is well worth the wait. Before you leave your appointment, Dr. Modarres will make sure your results are comfortable and natural-looking. You'll be ready to put your new grin to use that very same day!
The Benefits of Veneers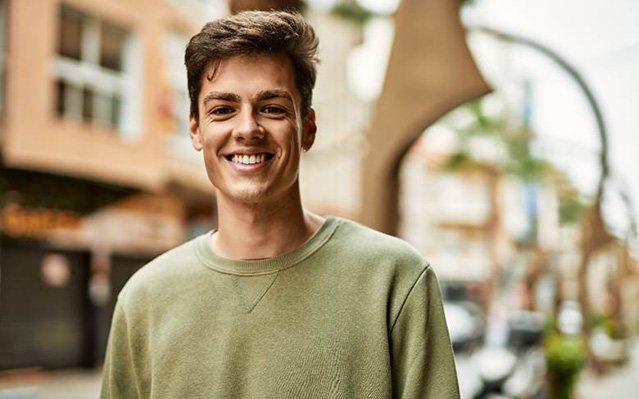 By choosing to get veneers in Rockville, you can enjoy many incredible benefits. Some of those include:
Improvement in the color, size, shape, and proportion of your teeth
Natural-looking appearance
Minimally invasive and versatile cosmetic treatment
Fast process that takes as little as two appointments to complete
Boost of confidence and self-esteem
Ability to last a decade or more with proper care
Veneer FAQs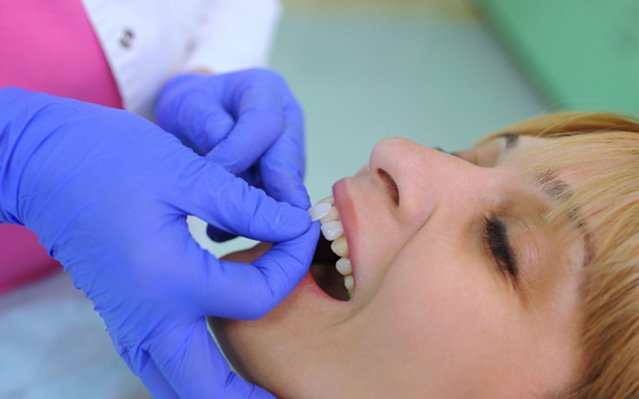 Veneers can completely transform the way that your smile appears to others, concealing anything that may bother you about your teeth. Before making that kind of change, it's natural for you to want to know everything you possibly can about this cosmetic treatment.
Dr. Modarres will be happy to tell you anything you'd like to know about the procedure when you meet him in person. In the meantime, here are answers to some common questions about this style of treatment.
What Happens to the Teeth Under Veneers?
Putting the veneers in place involves removing a minimal amount of enamel, so you don't have to worry about any long-term damage to your natural smile. While your teeth may be a little sensitive for a few days, this should go away once they get used to being covered by veneers.
While the veneers should be able to protect your smile to some extent, your natural teeth can still develop cavities if you don't care for them effectively. You should do all the same things you would normally do in terms of dental hygiene—brush twice a day, floss daily, and stay away from damaging sugars.
Will I Still Be Able to Drink Coffee with Veneers?
The porcelain that veneers are made out of is much less porous than your natural enamel, and as a result, it's considerably more stain-resistant. They aren't "stain-proof," but you will have to worry much less about coffee discoloring your veneers than you would your teeth.
However, if you only cover some of your teeth, you may wind up with the veneered teeth looking whiter than the rest of your smile, making it obvious that you've had dental work done. You can enjoy your coffee, but it's still a good idea to brush afterward.
How are Veneers Different Than Crowns?
These two treatments are confused often, and it's easy to see why. Both involve layering porcelain onto the teeth to improve their integrity and appearance.
The primary difference is that veneers are layered on the front of the tooth, while dental crowns are designed to cover the entire thing like a cap. This makes veneers well-suited to addressing purely cosmetic issues, while crowns are used to repair damage.
A benefit of veneers is that they require removing much less enamel than crowns do. They also don't show a gum margin after being worn for a while, which dental crowns might.
Is There Anyone Who Shouldn't Get Veneers?
Veneers aren't all that invasive of a procedure. So long as your teeth are healthy, you should be able to get veneers regardless of age or medical history.
That said, there are certain oral health problems that can pose problems if we apply veneers to your teeth without treating them first. Gum disease, for example, can affect the impressions we take of your teeth if your gums are swollen or bleeding. You should also talk to us about if you grind your teeth, as this could cause your veneers to fail prematurely.