Restorative Dentistry – Rockville, MD
Make Your Smile
Look Like New Again
When part of your tooth is lost due to decay or trauma, the enamel won't grow back by itself; it will have to be repaired with a dental restoration. Dr. Modarres is skilled in using fillings, crowns, and other restorative options to help his patients reverse dental damage and make their smiles strong and healthy again. Call Rockville Family Dentistry right away if you notice any visible damage on your teeth; once we've evaluated your tooth, we can repair it with a personalized option for restorative dentistry in Rockville, MD.
Why Choose Rockville Family Dentistry for Restorative Dentistry?
We Work with Dental Patients to Make Treatment Affordable
Long-Lasting, Natural-Looking Dental Restorations
Family Oriented Dental Office with Friendly Dental Staff
Tooth-Colored Fillings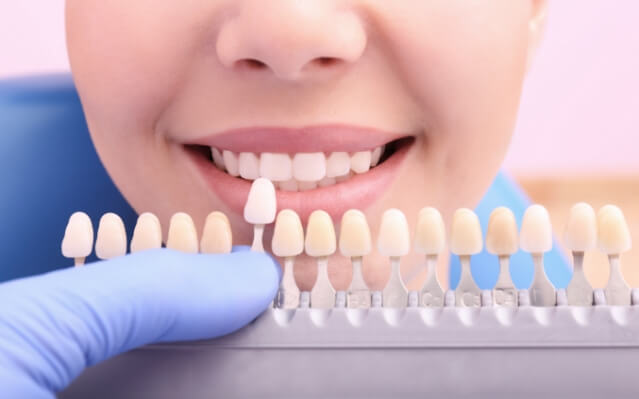 Traditional amalgam fillings have been used for nearly 200 years, but today's dentists are warier of the drawbacks of highly visible restorations that increase sensitivity to hot and cold foods. With tooth-colored fillings, we can repair your teeth in a way that makes them look like they were never damaged in the first place. The composite resin material used to make these fillings can easily be shaded to blend in with the enamel, and it doesn't cause sensitivity since it doesn't conduct heat the way metal does.
Dental Crowns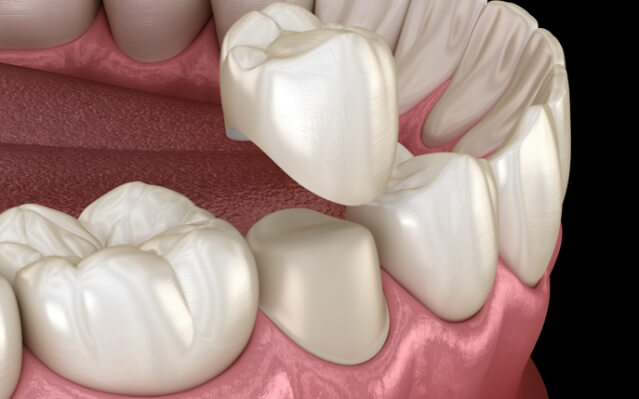 Fillings are for small cavities and minor dental injuries. A crown is used instead when decay affects more than half the tooth or if it has been significantly broken. We will design your crown to match the shape and size of the tooth in question, and we will make sure that it has been shaded properly so that it looks just like your other teeth. It takes a couple of visits for a dental crown to be placed; afterward, you can expect it to last for about 10 to 15 years.
Inlays & Onlays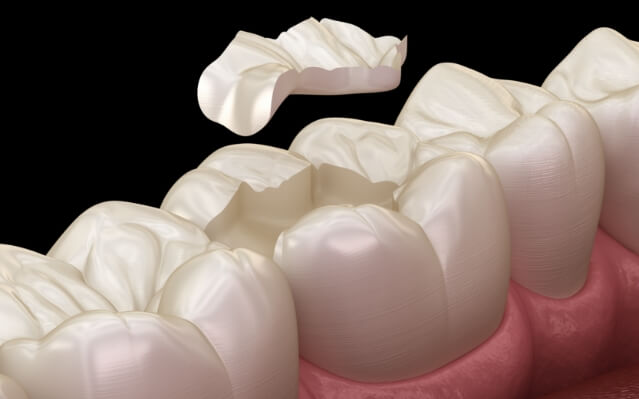 Inlays and onlays are similar to dental crowns, but instead of covering the entire tooth, they are used to repair very specific areas. Both restorations are made from the same materials and serve more or less the same function; they're distinguished by the area that they're designed to protect. An inlay is used to fill in the area between the cusps of the tooth. An onlay can cover the same space but also extends beyond the cusps.