Emergency Dentistry – Rockville, MD
In Pain?
Get Help Right Away
Sometimes you might suddenly experience severe pain in your teeth or gums without understanding why. In other cases, you may find that your teeth have been badly damaged in an accident. No matter what form they take, dental emergencies can be stressful and scary. But with a gentle, experienced dentist like Dr. Modarres to turn to, you can feel better knowing you have someone you can trust to take care of your smile should the worst happen. Call Rockville Family Dentistry immediately if you need emergency dentistry in Rockville, MD.
Why Choose Rockville Family Dentistry for Emergency Dentistry?
Same-Day Emergency Dental Appointments
Accommodating for Your Financial Needs
Warm & Safe Family-Oriented Dental Office
How to Handle Common Dental Emergencies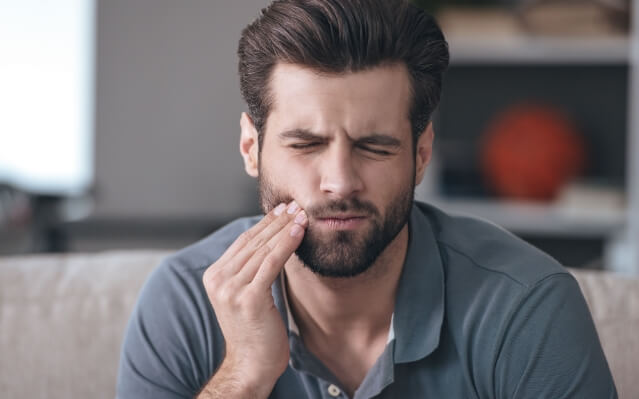 Dental emergencies can come out of nowhere, so knowing how to deal with them ahead of time is vital; the last thing you want is to be unsure of your next steps when your smile is at risk or in pain. When you call our dental office, we can give you advice for taking care of your teeth and gums, and we'll arrange for an emergency appointment as soon as possible – preferably within the same day. The guidelines below can help you during some common emergencies.
Toothaches
Some toothaches are caused by stuck bits of food while others are a sign that you need root canal therapy to treat an infection. Brush and floss around the infected tooth to remove anything trapped in your smile; if the pain persists, take ibuprofen or a similar kind of pain medication.
Chipped/Broken Teeth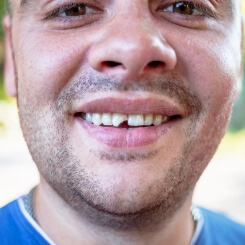 Avoid using the tooth to bite or chew until you receive treatment; you may need an extraction if the damage becomes too severe. If any pieces have broken off, gather them and store them in an enclosed container to bring with you to your appointment. Swelling might occur around the damaged tooth; reduce it by applying a cold compress to the area.
Knocked-Out Tooth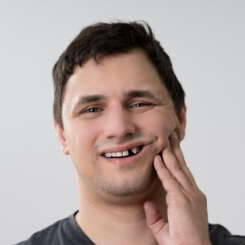 Recover the tooth immediately. Handle it by the crown only; do not touch the root. Rinse off any dirt or debris, but do not scrub. Try to put the tooth back in its socket. If it doesn't fit, store it in a sealed container filled with milk, or place it in the space between your cheek and gums. Get to our dental office as soon as possible, ideally within the hour.
Lost Filling / Crown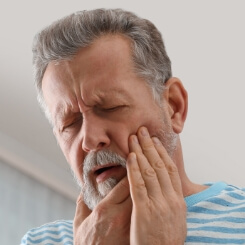 Locate the restoration immediately and check to see if it's intact. If it is, you can try and reattach it to the tooth. Dental cement or a dab of toothpaste can be used to temporarily hold it in place. Apply clove oil to the tooth if you experience any sensitivity.
How to Prevent Dental Emergencies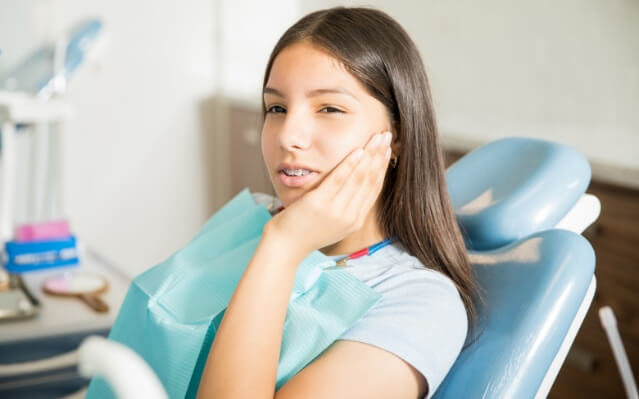 There's no foolproof formula to preventing dental emergencies, but it does help to have good habits like:
Brushing and flossing two times every day to prevent cavities/toothaches
Visiting your dentist at least two times every year for preventive treatment
Not biting down on inedible objects or overly hard foods
Using scissors to open packages instead of tearing them with your teeth
Wearing a professionally personalized mouthguard to protect the teeth while playing sports
Cost of Treating Dental Emergencies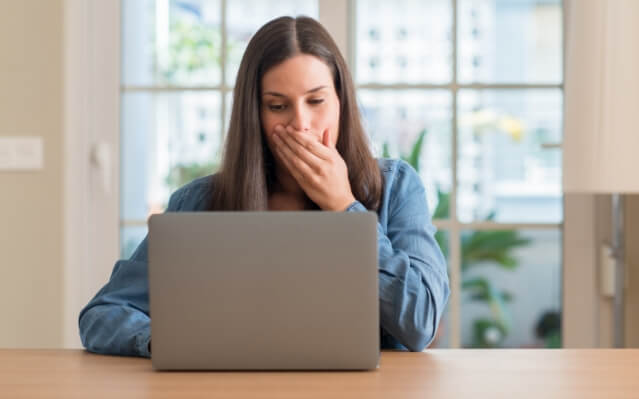 The only treatments we recommend will be the ones that we deem necessary for saving your smile and stopping your pain. We'll spell out the associated costs from the beginning so that there aren't any unwelcome surprises later on. Dental insurance usually offers coverage for most of the treatments associated with emergency dental care, but if you don't currently have a dental plan, we can help you explore other options.
Root Canal Therapy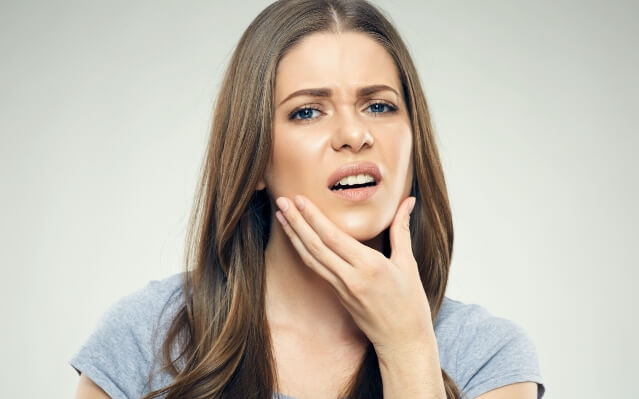 Root canal therapy involves removing the pulp inside a tooth that has become infected in order to prevent bacteria from causing any further damage. Many people think root canal therapy is a painful procedure, but most of the pain comes from the infection that's being treated; according to many patients, the treatment itself is actually no more uncomfortable than receiving a filling.
Learn About Root Canal Therapy
Tooth Extractions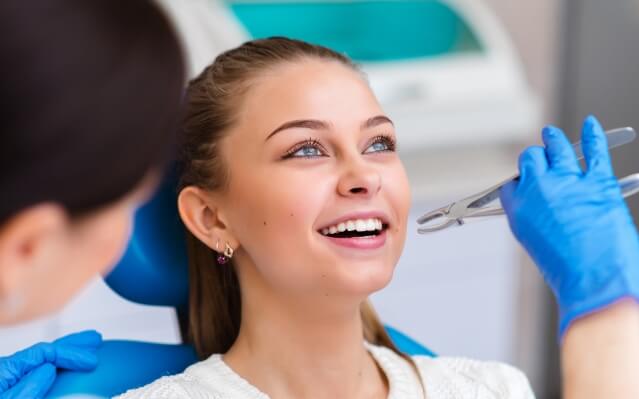 We never want to have to remove a tooth, and we will only do so when there are no other options. Common reasons for extraction include excessive tooth decay, extensive damage that can't be repaired with a crown, severe infection, and crowded teeth. Some extractions simply involve loosening the tooth and removing it with forceps; more complex cases may require surgery. No matter the situation, we'll help you find a way to quickly replace the teeth in question.
Dental Emergency FAQs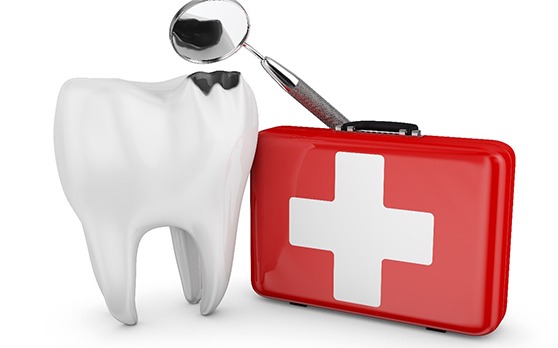 Reading through the above information can give you valuable insight into everything from the common types of dental injuries to preventive tips. However, to be as prepared as possible, you may still have some questions on your mind. Well, we want to help! Keep reading for the answers to some of the most frequently asked questions we get from patients regarding a dental emergency in Rockville.
Will My Toothache Go Away on Its Own?
Despite popular belief, toothaches do not heal on their own. In fact, a once painful toothache that has "disappeared" may actually be an indicator the infection has damaged the nerve of the tooth! Therefore, it's always a good idea to schedule an appointment with your dentist right away. From there, they can determine the root of the problem and put a plan in place to restore the look and function of your smile.
Should I Visit the Emergency Room First for Dental Emergencies?
If your dental emergency has resulted in a potentially life-threatening condition, like difficulty breathing or a broken jaw, then you should head to your local emergency room first. However, ERs typically don't have dentists on staff, meaning they won't be able to address dental emergencies effectively. Therefore, with all other smile-related injuries (lost filling, knocked-out tooth, etc.), your first call should be to your emergency dentist in Rockville.
My Chipped Tooth Doesn't Hurt. Do I Still Need a Dental Visit?
Even if your chipped tooth doesn't hurt, it's a good idea to schedule an appointment with your dentist. Although you may not be in any pain, the inner layers of your tooth could be vulnerable to damage. Plus, your chipped tooth may break further without professional attention, resulting in sensitivity, soreness, and overall discomfort. With that being said, you can most likely afford to wait a day or two until your appointment if needed. Just make sure you don't put off seeing your dentist for too long.
What Should I Keep in My Emergency Dental Kit?
From a lost filling to a knocked-out tooth, dental injuries can be anxiety-inducing. To make the entire experience as stress-free as possible, preparation is paramount. You should keep an emergency dental kit accessible with these essentials:
A storage container large enough to fit a tooth or restorations
Sterile gloves
Gauze pads
Cotton balls
Dental cement (or other temporary filling material)
Denture adhesive
Petroleum jelly
Anti-inflammatories such as ibuprofen
Orajel
Floss
An ice pack or cold compress
Contact information for your emergency dentist in Rockville