Tooth Extractions – Rockville, MD
Extracting Severely Damaged Teeth to Preserve Healthy Ones
At Rockville Family Dentistry, we understand how important your natural pearly whites are to you, which is why we never recommend tooth extractions unless we've exhausted all other restorative treatment options. In cases where a tooth is severely damaged or causing you discomfort, we can safely remove it and replace it with a prosthetic to not only preserve a complete and functional smile, but also one that is healthy and happy. For questions or to learn more about tooth extractions, please give our team a call.
Why Choose Rockville Family Dentistry For Dental Crowns?
Same-Day Emergency Appointments
We Accept & Maximize Dental Insurance
Friendly & Warm Dental Team
Why are Tooth Extractions Necessary?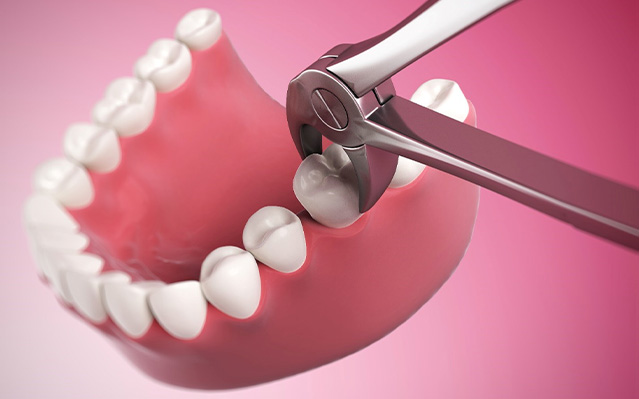 If we recommend a tooth extraction, it's likely because the affected tooth isn't able to be repaired or replaced. Here are some instances in which we may suggest this treatment:
Extensive decay that has deteriorated a majority of the tooth
Severe infection that could spread to surrounding teeth
Advanced gum disease or bone loss
Wisdom teeth that are impacted or pose a risk to your future oral health
The Process of Removing a Tooth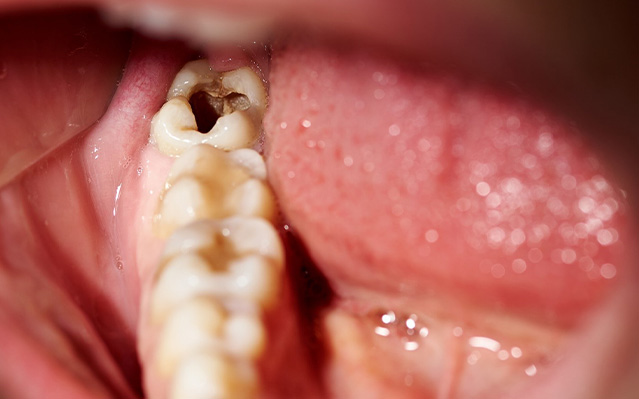 There are multiple ways of removing a tooth depending on its location in the mouth. Dr. Modarres will conduct a visual examination of the affected area and take digital X-rays to determine whether you'll require a simple or surgical extraction. Then, our team will walk you through the procedure so you know exactly what will happen moving forward.
If the tooth is located above the gumline, we will use dental forceps to gently grab it and wiggle it free of any connective tissue. This will allow us to remove it from the mouth comfortably. If the tooth is impacted below the gumline, we'll need to gain access to it first by making an opening in the gums. We'll then separate the tooth into smaller pieces, making it easier to remove them from the mouth.
Tooth Extraction Aftercare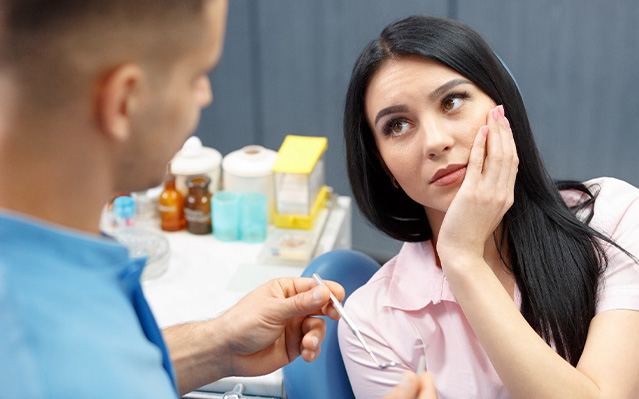 After your procedure, we'll provide you with a list of aftercare instructions to ensure you heal quickly and to minimize any risk of complications. Some tips that we typically recommend include:
Take any prescribed medications as instructed
Keep the surgical site clean by carefully brush and flossing around it
Don't use mouthwash that has alcohol
Stay hydrated with water and rest
Use a cold compress to reduce swelling
Avoid hard, crunchy, sour, sticky, and spicy foods for several days following your treatment
Swelling, discomfort, and bleeding is typical post-op, but if you feel any of these are excessive, feel free to reach out to our friendly team. As days go by, you should notice that any discomfort gradually gets better, eventually disappearing.